We have learned that a bunch of cows is called a herd, a group of Geese is a gaggle . . . and several others. But did you know a bunch of monkeys is called a Congress . . . . quite fitting I say. Take a look at what a well known web site opines of the subject:
A popular meme contains a picture with several baboons playing in the snow captioned: "Did you know that a large group of baboons is called a Congress?"

As the meme goes on to explain:

"We are all familiar with a herd of cows, a flock of chickens, a school of fish and a gaggle of geese. However, less widely known is a pride of lions, a murder of crows (as well as their cousins the rooks and ravens), an exaltation of doves and, presumably because they look so wise, a parliament of owls. "Now consider a group of baboons. They are the loudest, most dangerous, most obnoxious, most viciously aggressive and least intelligent of all primates. And what is the proper collective noun for a group of baboons? Believe it or not ... a Congress! I guess that pretty much explains the things that come out of Washington!"

The meme does explain one thing: The person who posted or sent it does not know what a large group of baboons is called.

BUT!! The name has caught on and seems to be firmly established on the 'net'!



I am becoming to believe more every day that our Congress, or at least a huge part of them, are a bunch of weak kneed, spineless immorals who back up on their beliefs under the screams of a few loudmouths.
Whatever happened to professionalism, restraint, courteous people who stated their views which will benefit Americans without making the clown of themselves? Loudmouths who scream a dozen different isms with the intention of backing down their opponents no matter what childlike or embarrasing actions are displayed
They exude no adult, proper or professional examples but spew San Fanciso sidewalk toppings of sewer garbage being prompted with the likes of the naacp, hillary clinton, waters and the like.
They bowed in reverence of a druggie homosexual with as little experience at organizing anything - much less being an asset to Congress, then placed him in the office of the most powerful man on earth! What kind of lunacy is this? The largest part of Congress, on both sides of the aisle, did nothing to stop him but let him ship pallets of cash (cold hard green dollar bills) to Iran to appease them, air drop arms, allow them to go on gasing thousands.
Methinks Hunter Biden had more experience in the gas industry than the poor excuse for a man obama was.
And now we have a President who stands up to Iran in the protection of our troops over there and what do we see? That same gaggle, or congress spew their opinions before even attempting to learn anything about the lead up to the situation.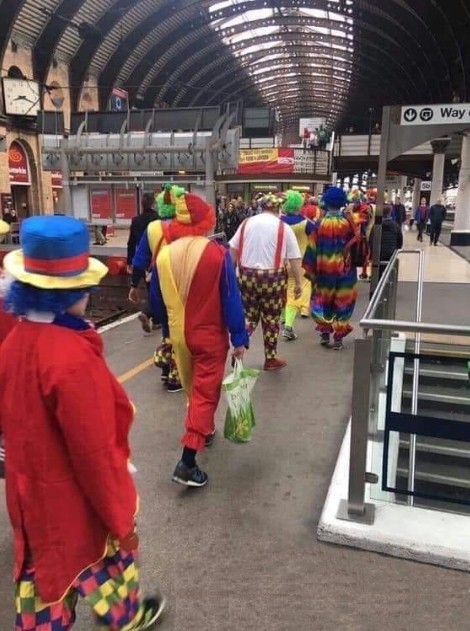 We see presidential hopefuls stating "It's obvious President Trump didn't think this thing out . . . ." What!? Did he flip a coin one day and say "I think we'll just go kill a few Iranians today . . ."
These are the same people that are wanting to LEAD America into even greater exploits than we've ever been capable? No. They want to appease everybody. Hugs, not bullets. Take away our effectiveness of peace keeping.
All this in the face of the most profitable American economy in history and going higher than anyone can believe. Yet the gaggle, excuse me, congress, or those on the pelosi side of the aisle, continue to degrade, defame, name call, even attacking the family of the most effective President this nation has ever known.
It's time to clean house in our government and get those who are not interested in bettering this country out! It's time to stand up for this grand country that God has allowed us to live in.
Draining the swamp means a house cleaning in the FBI, CIA, NSA and all those other fields where dormant American haters lie sleeping. That would mean an end to all those who are being swayed and payed by the lobbyists.
George Cavaness
01/06/2020